Sofia Fenwick
◆ sitting in a palace covered in gold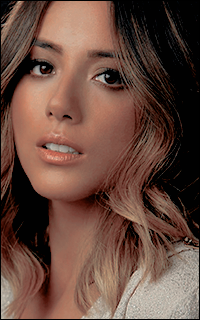 Messages : 339
Avatar, © : chloe bennet, freesia (av).
Multicomptes : dirk.
Pseudo : tyrells, arianne.
---
Age : twenty-six yo.
Activité : radio host, amateur dj.
Statut : complicated, too complicated.
En poche : gum, iphone, wallet, car keys, lip bomb, phone charger, old ipod with the mixes, make up, (...).

TALKING IN CODE;
Compte en banque: ($$$$)
Contacts:
RP: open (bel)

Sujet: ▸ demande de rang. Mer 12 Avr - 17:58

---

[make me all pretty] demande de rang.
On va pas se mentir, un profil est toujours plus beau avec un rang en dessous du pseudo. C'est pourquoi, dès que vous êtes validé vous pouvez venir poster à la suite pour demander le rang de votre choix.
Petit rappel, le code doit être mis entre balise html c'est à dire "<" et ">" et non entre crochet. Postez-le également entre les balises "code".