Sofia Fenwick
◆ sitting in a palace covered in gold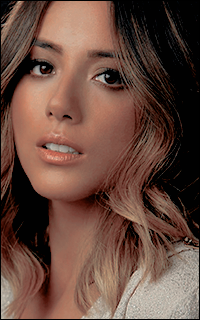 Messages : 339
Avatar, © : chloe bennet, freesia (av).
Multicomptes : dirk.
Pseudo : tyrells, arianne.
---
Age : twenty-six yo.
Activité : radio host, amateur dj.
Statut : complicated, too complicated.
En poche : gum, iphone, wallet, car keys, lip bomb, phone charger, old ipod with the mixes, make up, (...).

TALKING IN CODE;
Compte en banque: ($$$$)
Contacts:
RP: open (bel)

Sujet: ▸ disclaimer. Mer 12 Avr - 17:31

---

[please, say thank you] le disclaimer du forum.
PUNCHING IN A DREAM est la propriété exclusive de ses fondatrices, Tyrells (Arianne) et Belispeak (Anaïs) ainsi que les administratrices Borealis (Clémence) et Martins (Inès). N'hésitez surtout pas à les contacter en cas de problème ou si une question survient. Les divers gifs et bannières qui apparaissent sur le forum sont pour la plupart issus de tumblr et sont crédités à leurs auteurs respectifs dans la mesure du possible. Les descriptions, codes et formulaires appartiennent au forum. L'univers du forum a été créer par ses administratrices et s'inspire de plusieurs œuvres de fictions, aucune principale en particulier. San Diego est bien entendu une ville qui existe réellement, mais les lieux qui constituent le forum sont quant à eux (pour la plupart) venus de l'imagination des admins et sont leur propriété. Toute copie, entière comme partielle, est prohibée. No copyright infringement intended.